Monday, May 6, 2013
NO///s'e-NO///s'e-LP (Rotten To The Core)


This LP is all over the place in a good way, A hard band to pinpoint, They have elements of Black Flag, Surf, Garage Rock. Good vocals, Very guitar driven, Raw distortion, Bass and Drums keep the Rhythm in the Chaos of it all, If your sick of the same old slick produced punk, This is stripped down to bones!! Play this record loud!! Very highly recommended!!!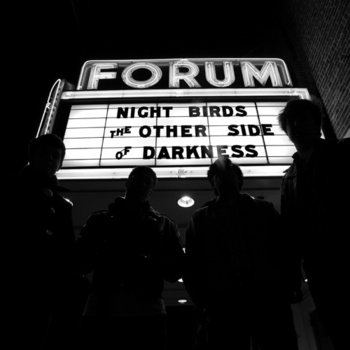 Night Birds-The Other Side Of Darkness-CD (Grave Mistake)


Straight out of 19.. Wait This is from 2011, Surf sounding guitar in the vain of Early Dead Kennedy's, Throw in some early D.I./ Zero Boys Vocals and you have a modern day classic, There influences reach much deeper than the aforementioned bands. Its rare to find a CD where every song rips and will have you singing along, So fucking highly recommended its not even funny!!! Get this now!!!
Posted by

Records On Tap
at 9:47 PM
No comments:

Thursday, May 2, 2013
Night Birds-The Other Side Of Darkness-CD
Off With Their Heads-Home-CD
Squirrel Bait-Skag Heaven-CD
NO///s'e-NO///s'e-LP
Stop Breathing- S/T-CD
Catholic Spit- I Am Your God Now-7"
Posted by

Records On Tap
at 11:39 PM
No comments: